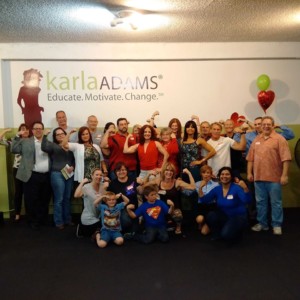 This is a special event that showcases health and wellness; the Fitness Mixers will change the way you've thought about your health. As part of a series of motivational events, the Fitness Mixers feature transformation stories from individuals of all walks of life. These stories emit a sense of excitement and positivity that results in the attendees in wanting to create a lifestyle change of their own.
The Fitness Mixers are for the community to come together and be educated through other's personal experiences and to gain insight on how rewarding a change in health and fitness can be. Along with Transformation Stories, Karla provides tips for getting fit, and discusses the Fit, Fresh, and Fun Forum, as well as their initiative to lower the body fat percentage in Riverside below 50% over the next five years. Each attendee gets a chance to mingle with motivated peers–all while enjoying healthy refreshments and snacks.
The Mayor of Riverside is also included in this by presenting his own unique transformation story and visions in making the City of Riverside a healthier community. Bring a friend and experience the Karla Adams effect on lifestyle change!