STATISTICS WE ARE DRIVEN TO POSITIVELY AFFECT: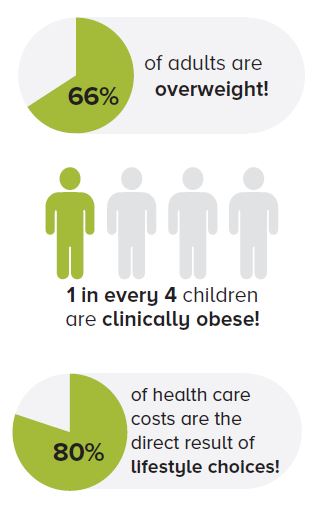 MISSION
We are dedicated to providing the right education, being a vessel that enhances one's own motivation and aiding in the process of developing a change of lifestyle. We are a community dedicated to clean eating, exercise and character development with the overall goal of improving ourselves and others.
VALUES
HONESTY & INTEGRITY
We value honesty, truthfulness, and sincerity while remaining fair and ethical.
LEADERSHIP
We seek to learn all aspects of our system, add value, and teach others how it works.
RESPECT
We respect others, our system, and understand the system was developed for the overall success of all parties involved. We understand the benefits of keeping it clean, and focus on adding value for the continued success of the company.
LONG TERM GOALS
Our long term goal is to improve others while improving ourselves within our specific role.