For over 17 years, Karla Adams, Inland Empire's leader in Transformation has helped hundreds of clients get into the best shape of their lives combining nutrition, exercise, and character development programs. The members of her club come from all walks of life—from celebrities, politicians, students, housewives, and business executives. The Karla Adams Club is private, powerful, and full of positive energy! Her team is dedicated to the success of each member!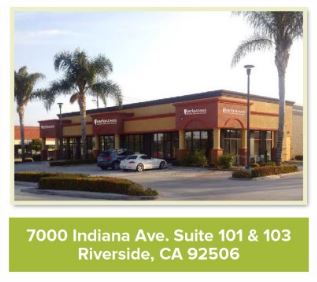 Riverside residents who have driven down Magnolia to Downtown Riverside have witnessed the incredible transformations of Karla's members featured on the front of the building. Now, the Karla Adams Club is moving to a more spacious, exclusive location at 7000 Indiana Ave, Suite 101 and 103, (3600 sq. feet, between Arlington and Washington). In addition to offering personal exercise and nutrition programs, Karla will be launching new classes including Zumba, yoga, pole dancing, cardio, Pilates, etc. Pre-sales are happening now! Become a member of the Karla Adams Club for as low as $150 per month and have access to Karla's on-the-go transformation webinar series covering hot topics like body fat reduction, increasing lean mass, boosting your metabolism, and food balance and planning. Learn how members have not only transformed their body, but transformed their entire life!
Current members are excited about the positive impact the new programs will have in the overall health of Riverside residents. The new club location will also feature showers, more parking spaces for members, and overall more ways to boost each member's transformation.
"I am thrilled to be moving my club to a new location where I can offer more opportunities for the community to achieve their own transformation! Whether your goal is to transform your body, get healthier, compete, or simply give up bad habits, I love helping my members succeed! I can't wait to meet you," says Karla Adams.
If you would like more information about a lifestyle transformation, please contact the Karla Adams Club at 1-800-2606-FIT!